There are no stupid questions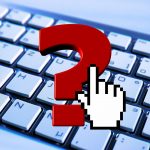 To give you an idea of how little I knew about the home building process, I had to ask a fellow employee not long ago what a soffit was. Yes, a soffit. (For those who may not know, it is the covering underneath the eaves of your roof.)
It's information I probably should have picked up in the course of my life, but that wasn't the case. I had heard the word before, but apparently was never in a situation where I needed to know the definition.
When you start the modular building process, ask all of the questions. Don't know a term? Ask. Not sure how it all works? Ask. Wonder why something is the way it is? Ask.
Ask. Ask. Ask. There are no stupid questions when it comes to building your new home.
The more questions you ask now, the easier it will be when it is time to order your new home. And our team members are there to help every step of the way.
Ready to start browsing floor plans? Visit our floor plan search feature.
Already have questions? Fill out the Get Pricing form on our website, send us a message on Facebook or call one of our model centers.
We are here to help.