Resale Value and Buying Land with Real Estate Broker Kelly Wiley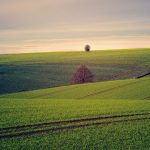 One of the biggest concerns people often have about building a modular home is resale value. Oftentimes, that can be attributed to blurred lines between mobile homes and modular homes which has led to some confusion between the two. Unlike mobile homes, that are typically titled and built to HUD code, modular homes are built to the same building codes as site-built homes.
In her experience, Kelly Wiley of Kelly Wiley Group of Keller Williams Excel Realty of Southern Ohio, a real estate firm located in Jackson, Ohio, has found there isn't much difference between the valuation of a site-built home and a modular home. In fact, because approximately ninety percent of buyers in the area utilize special loans like FHA, VA, or USDA to purchase a home, which typically have stricter requirements than your average conventional loan, Modular Homes are a great option if you think you may want to resell the home in the future.
"If you look at a modular home and if you look at the rules that they have, they have very strict guidelines when these are put together," Wiley said. "They are often times better than a stick-built home that is built by someone who doesn't have a lot of building experience. So, unless you have a really reputable builder, a modular home is fantastic route to go."
The home itself is not the only factor when valuing a home, and this aspect is where homeowners often miss the mark. The three main interior valuation factors for a home are the kitchen, bathrooms, and master bedroom. Wiley said, when customizing a modular home, pay attention to the types of options you're choosing as that could make a difference in your resale value in the future.
"Some people tend to put a whole lot of money into things like a garage," said Wiley. "Which is very nice. A garage is great, but you do not get the same amount of resale value on a garage, as you do your kitchen. Don't put cheap countertops in if you want to charge more money when you sell it."
Nice big closets are another item to look at. While they won't necessarily affect your home's value, Wiley said it typically helps a home sell faster. As does vinyl flooring instead of carpet, which is currently trending as the majority of people purchasing homes at the moment have pets and/or children and don't want carpet in the home.
Of course, a lot of what you decide to put in your home will depend on whether or not you see yourself selling it in the near future. But Wiley said she encourages people to think of resale value, regardless of their plans, as those plans could change.
This goes for gifted land, as well. Wiley recommends getting a survey done, even if the property is a gift, to ensure you know your property lines before putting any structures on the land.
"I always tell everybody, when you're buying, or selling, or building, always think five years down the line. Don't ever say I'm never selling this place. Get the survey done. Get it all drawn out," said Wiley.
Anyone who has tried to find land to purchase in the southeastern Ohio area knows it can be difficult, especially at lower prices.
"The problem is everybody thinks that land is cheap. It's not cheap anymore," said Wiley. ""Land is prime right now, so it's hard to find a piece of property to build on."
And, according to Wiley, if you're wanting land with wooded areas, that will be even more expensive and difficult to find as hunters are buying those properties for hunting land. Wiley suggest looking at farmland that is being divided. Lots inside town are also a possibility, though it often requires the removal of an existing home before a new one can be built.
"A lot of people want a lot of land for a little bit of money, and that just won't happen around here anymore," said Wiley.
That doesn't mean there isn't some land available. The Kelly Wiley Group recently merged with Keller Williams Excel Realty to form The Kelly Wiley Group of Keller Williams Excel Realty of Southern Ohio and will be expanding their listings outside of the Jackson County area.
In addition to following The Kelly Wiley Group on Facebook and Instagram, you can also search through listings at www.kellywileygroup.com. The firm also have staff dedicated to helping buyers find properties. If you're looking for land give them a call at 740-947-3600. And if you're in the process of selling a property, call 740-577-3795 to discuss listing with the Kelly Wiley Group & Keller Williams Excel Realty.
Of course, if you're in the market for a modular home, then stop by one of our model centers in Chillicothe, Ohio; Jackson, Ohio; and Henderson, W.Va. to tour our display models or browse through our floor plans.